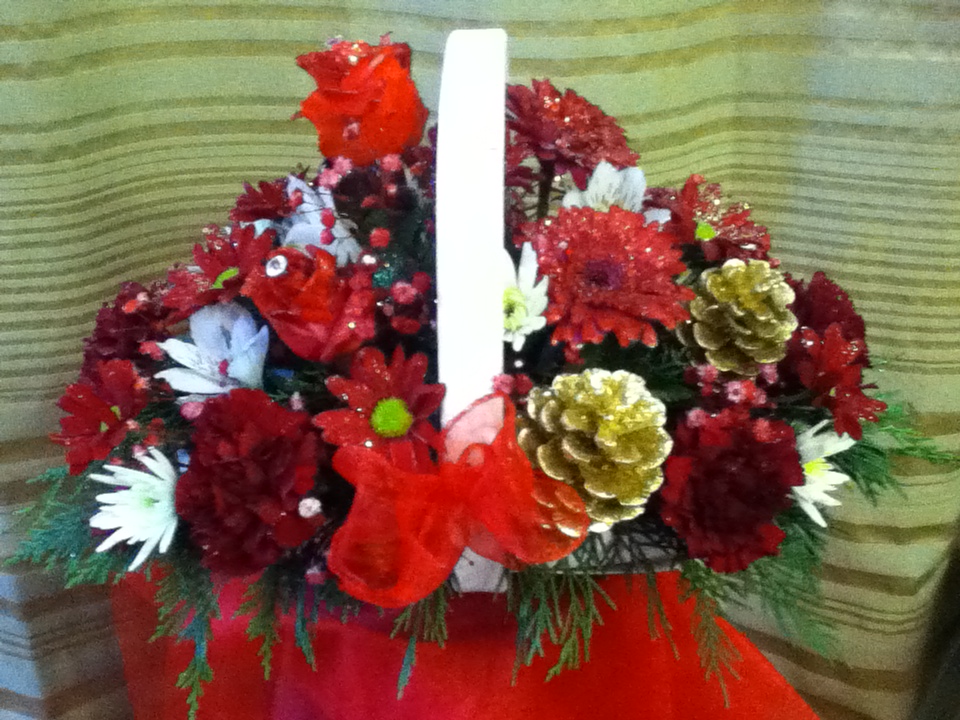 Mixed Basket Arrangements start from £30.00.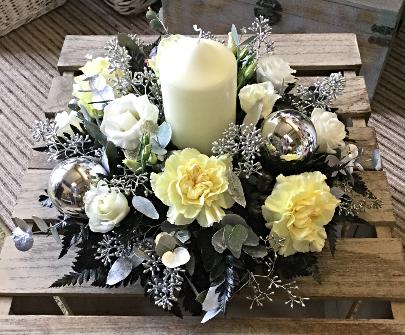 Candle Table Arrangement's Start from £25.00.
These can alsobe made to suit a long table. These style start from around £35.00.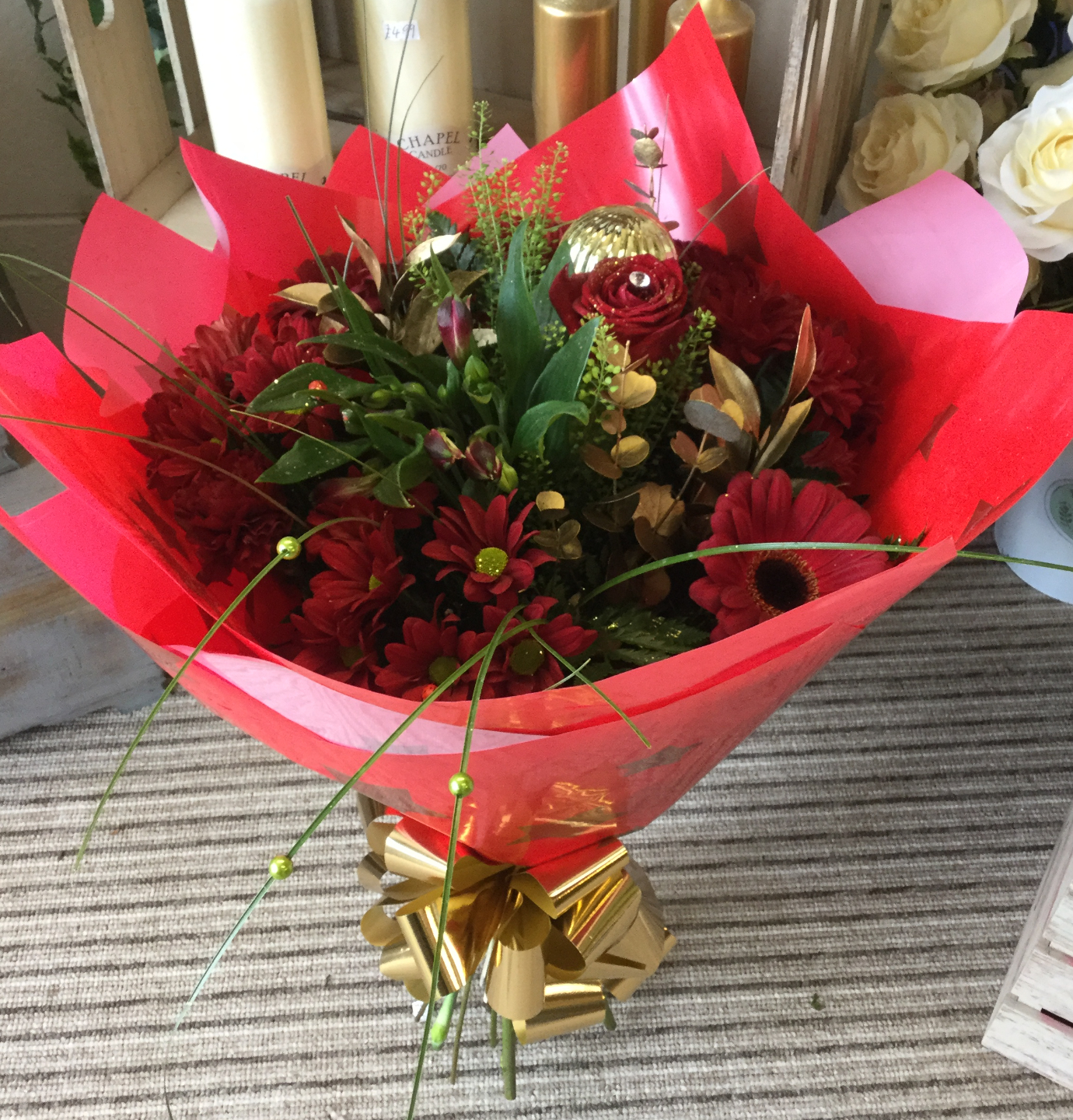 Mixed Bouquet's start from £20.00.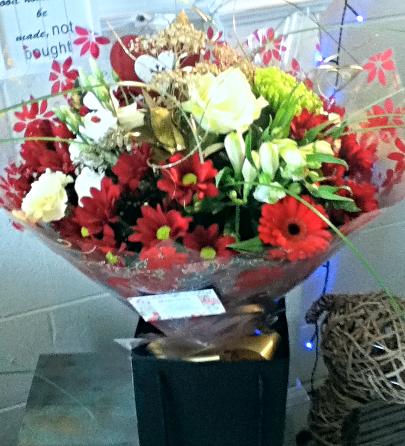 Mixed Hand tied in water start from £30.00.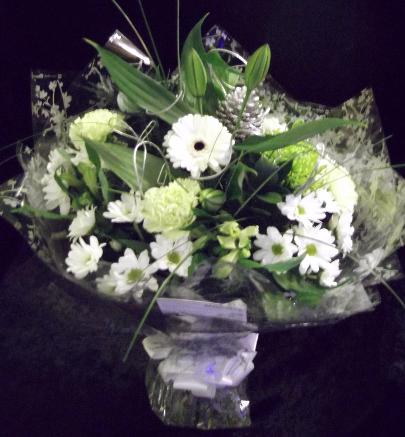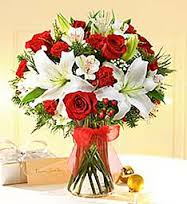 Mixed Vase Arrangements start from £40.00.
All our designs will be arranged around a Christmas theme.